Security Defaults are a series of settings enabled by default on your Microsoft Office 365 account, to provide greater security. Every user is required to log in using Multi-Factor Authentication (MFA). Security Defaults also blocks connections from legacy email clients and disallows the use of email protocols like IMAP, POP3 and SMTP. For more information on what these Security Defaults do, see Microsoft's documentation.
If you need to connect without Multi-Factor Authentication or disable Security Defaults for another reason, you can do so as follows:
Step 1 – Log into your Office 365 management area as shown in this guide.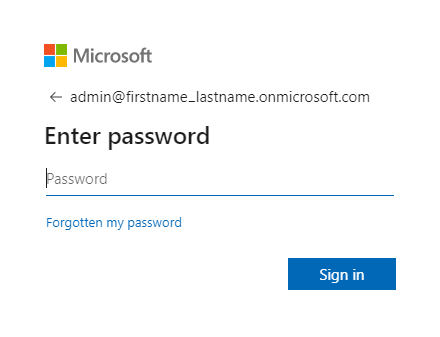 Step 2 – Click on Admin.

Step 3 – Click on Azure Active Directory in the left hand column. If it's not present for you, select Show All to expand the menu.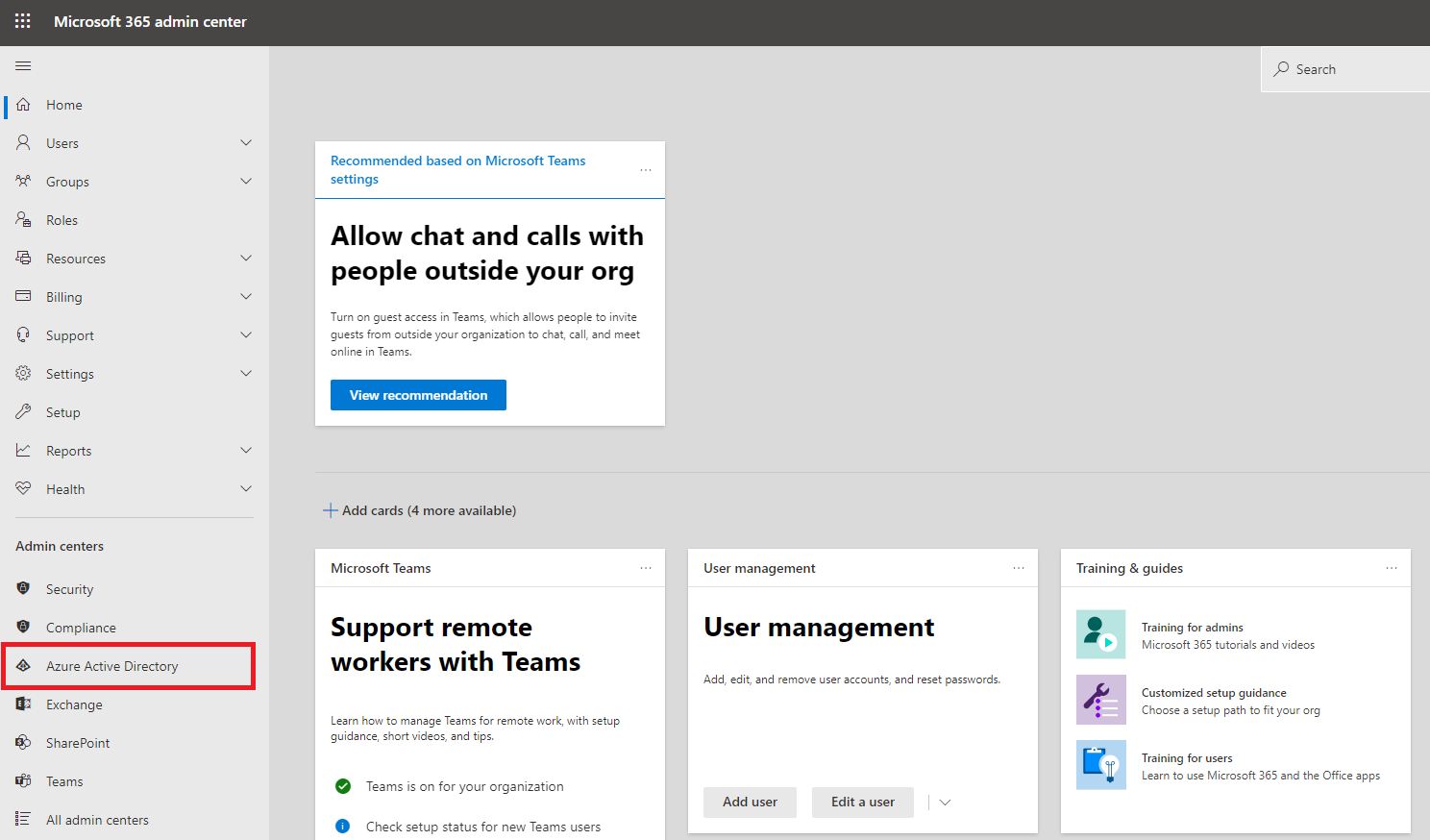 Step 4 –
(1) Select Azure Active Directory again.
(2) Select Properties.
(3) Select Manage Security Defaults.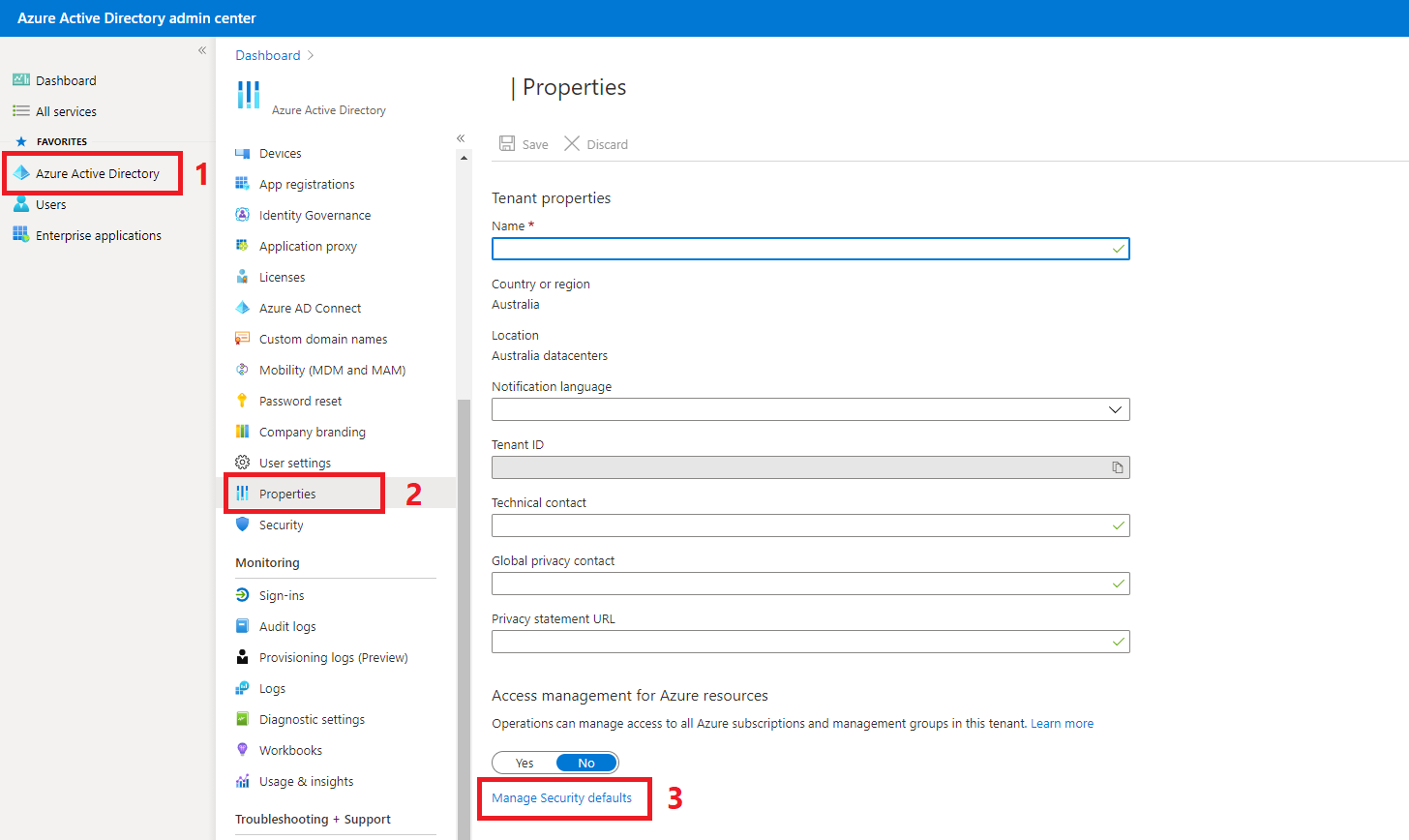 Step 5 – Select No under Enable Security Defaults, then select Save.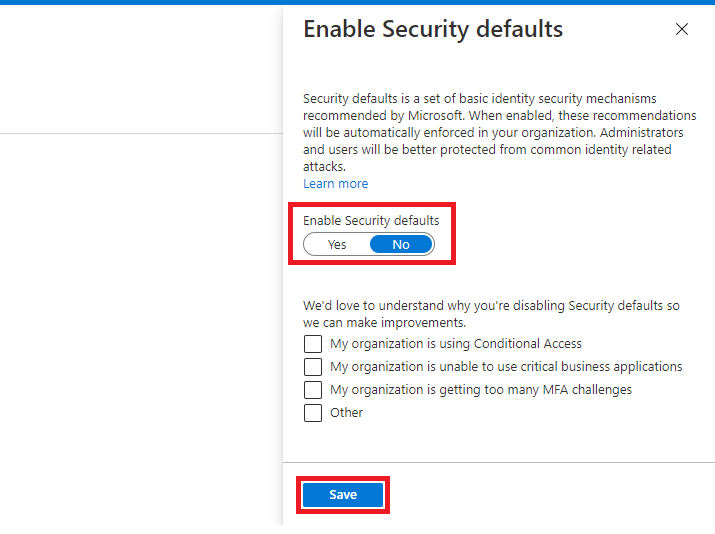 Step 6 – You will get a Success message indicating that Security Defaults has been disabled.

At this point, you will no longer be prompted to set up Multi-Factor Authentication when logging in, and you will be able to authenticate with Legacy email clients. If you have already set up Multi-Factor Authentication and you wish to remove it, follow these additional steps:
Step 7 – Return to the Office 365 Admin area and select Users then Active Users in the left menu. Select Multi-Factor Authentication on the Users page.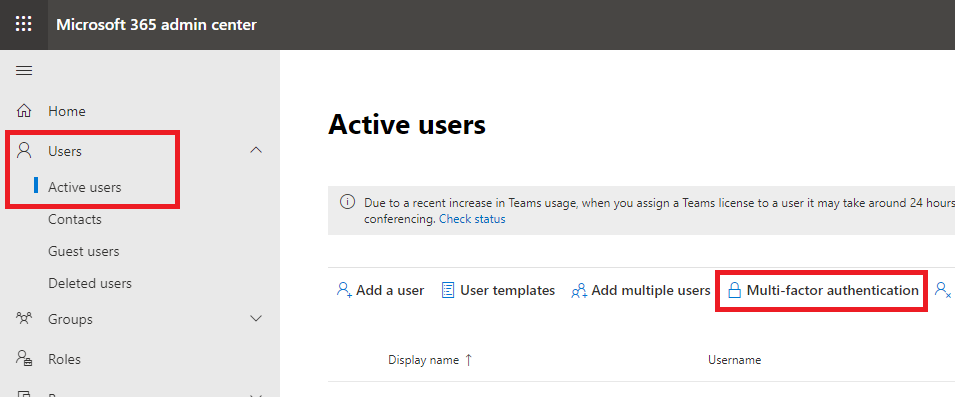 Step 8 – Click on the Select All box, then click on Enable.
Usually if MFA is enabled, it will display an 'Enabled' status next to the user. MFA that was created when Security Defaults was active does not update this section properly. In order to disable MFA, we will need to enable it and then disable it in this section.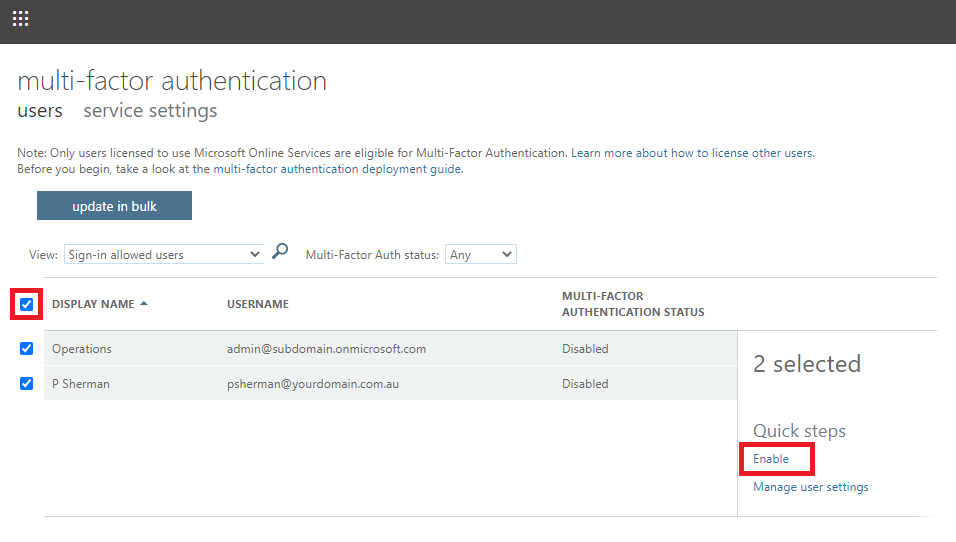 Step 9 – Select Enable multi-factor authentication, then close.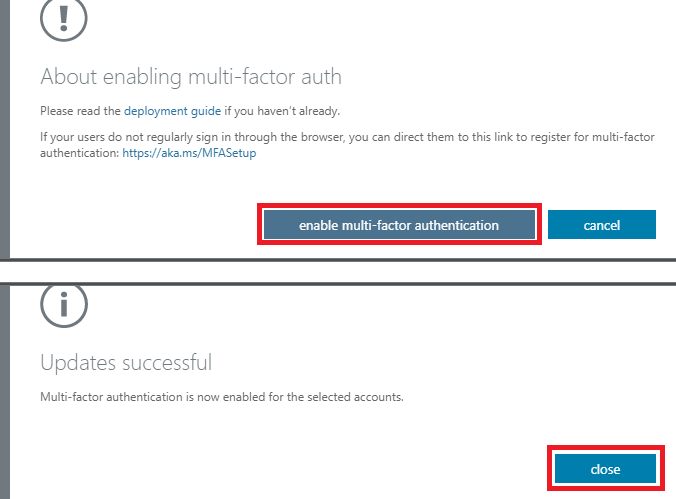 Step 10 – Select the O365 account(s) you want to disable MFA for, then select Disable.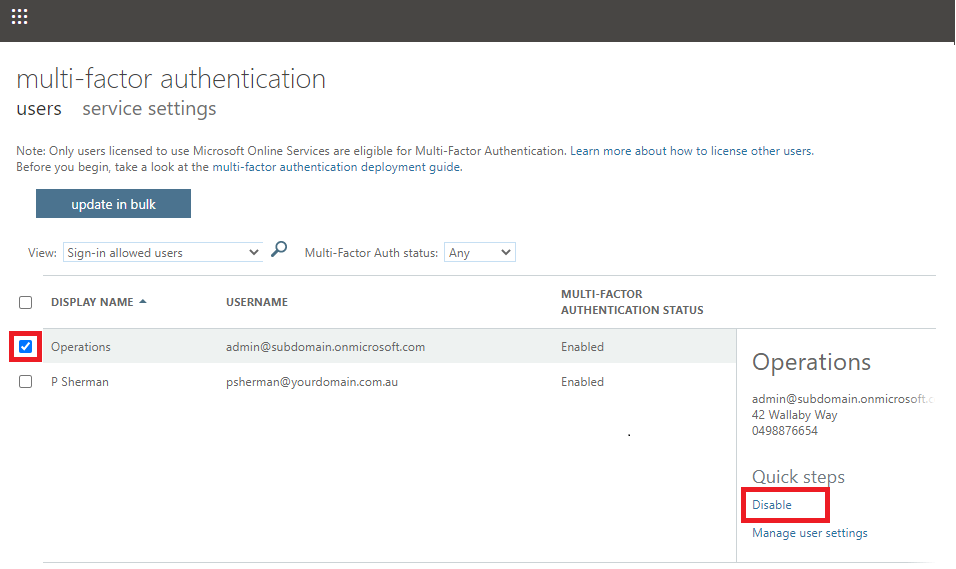 Step 11 – Select Yes then Close.